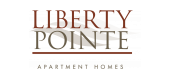 Your Review
Submit a Review

Resident Reviews
|Recommended: YesIt is a good place to live. — I would say they would like living here. It is the best place to live.
|Recommended: YesGood apartments — It's been great yo live here.nice and clean apartments.we can get everything near to this apartment
|Recommended: YesThis property is to good to live — living here is like living a luxury life with all the amenities
|Recommended: YesGood Place to Live — It's nice and quiet for the most part. No parking spots but everything is pretty good.
|Recommended: YesGood locality and neat apartments — Overall Good apartment and nice location as per our needs.
|Recommended: YesQuite, safe, relaxing — That is is very quite, extremely safe, and people and staff is very nice.
|Recommended: YesOverall good experience — You get what you pay for and you're close to everything.
|Recommended: YesGood experience — The front desk and manitence have been awesome. I had problem with the ceiling it was addressed in 15 mins on a Sunday was nice professional. Front staff addressed a issue without me saying anything was thoughtful really appreciate it.
|Recommended: YesToo much noise from upstairs neighbors — I am not sure if I would recommend this apartment to anyone, unless they are on the 3rd floor. If you are on the 2nd of 1st, and they people above you doesn't have carpet, it is going to suck BIG TIME. When you have to constantly bang your ceiling to get the neighbors to quite down, it is a problem. Especially if it is after 9 00pm. 4 00am in the morning is definetly a problem for me.
|Recommended: Yes
Excellent — Highly recommended
Thank you for your kind review, Faheem. We appreciate it and we appreciate your residency here with us.
|Recommended: Yes
Thank you, Dan — Dan came in this afternoon and cleaned up mist of the mess from the medicine cabinet falling off the wall lots of broken glass from the mirror . He fixed everything he could and ordered me a non medicine cabinet. Thanks to Dan and the office staff john
Thank you for your kind review, John. We appreciate you and we appreciate your residency here with us.
|Recommended: YesN a — n a
|Recommended: YesQuality of building materials and maintenance problems — Its nice,quiet and safe neighborhood nice apartment layout , its all good until something breaks and need maintenance its takes a long time to get fixed and some of the staff are surprisingly rude . The quality of the building material is definitely questionable the ceiling in my bedroom had a huge crack and almost fell down on my bed.
|Recommended: YesLove the office — Yeah I've been here 10 years, I am so in love with everyone that works here right down to the maintenance guys to everyone that in the community... here is the community is like family, they are always happy for me and keep me going so I am really grateful to be here as a resident.