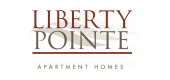 Your Review
Submit a Review

Resident Reviews
|Recommended: YesGood experience — The front desk and manitence have been awesome. I had problem with the ceiling it was addressed in 15 mins on a Sunday was nice professional. Front staff addressed a issue without me saying anything was thoughtful really appreciate it.
|Recommended: YesToo much noise from upstairs neighbors — I am not sure if I would recommend this apartment to anyone, unless they are on the 3rd floor. If you are on the 2nd of 1st, and they people above you doesn't have carpet, it is going to suck BIG TIME. When you have to constantly bang your ceiling to get the neighbors to quite down, it is a problem. Especially if it is after 9 00pm. 4 00am in the morning is definetly a problem for me.
|Recommended: Yes
Excellent — Highly recommended
Thank you for your kind review, Faheem. We appreciate it and we appreciate your residency here with us.
|Recommended: Yes
Thank you, Dan — Dan came in this afternoon and cleaned up mist of the mess from the medicine cabinet falling off the wall lots of broken glass from the mirror . He fixed everything he could and ordered me a non medicine cabinet. Thanks to Dan and the office staff john
Thank you for your kind review, John. We appreciate you and we appreciate your residency here with us.
|Recommended: YesN a — n a
|Recommended: YesQuality of building materials and maintenance problems — Its nice,quiet and safe neighborhood nice apartment layout , its all good until something breaks and need maintenance its takes a long time to get fixed and some of the staff are surprisingly rude . The quality of the building material is definitely questionable the ceiling in my bedroom had a huge crack and almost fell down on my bed.
|Recommended: YesLove the office — Yeah I've been here 10 years, I am so in love with everyone that works here right down to the maintenance guys to everyone that in the community... here is the community is like family, they are always happy for me and keep me going so I am really grateful to be here as a resident.
|Recommended: YesGood Location but price is high — It's okay, the neighbors stay to themselves for the most post. I wish that the price was more reasonable
|Recommended: YesThe best place to live in Newark — Management is friendly and helpful. Maintenance technicians and environmental services are also friendly, they are fast with repairs orders, and they keep the property clean and safe. The property is close and convenient to shopping and interstate 95.
|Recommended: YesWonderful Staff — Not a resident, but called with questions for a potential move was drawn by the pictures of the property and their amenities. Had the absolute pleasure speaking with Ms. Sadie who was more than helpful in answering my questions. Very sweet and professional individual who I truly enjoyed speaking with Thank you for your wonderful service
|Recommended: YesVery nice,quite and friendly neighbors — its very good area, worth price and clean
|Recommended: YesNice Place to Live — Mostly Quiet but the walls are paper thin so if you get a bad neighbor you're screwed. Parking available regularly. Maint is quick and fast.
|Recommended: YesComfortable, clean, safe, secure, state-of-the-art — This was my first time ever renting an apartment. I was nervous and had no idea what I was doing. The staff treated me like their own cub, and helped guide my through the entire process. I could stay in my current apartment for a long time. The best deal you can find at Liberty Pointe is a unit with brand new appliances, and your very own laundry machine and dryer. The kitchen sink has a food waste dispenser, which will help immensely with not accumulating compost and making a bad smell. The maintenance crew is quick to respond, and I have yet to experience a power outage. The one complaint I have is the heating unit, which can rumble for periods of time and make noise even when not in use.
|Recommended: YesI am staying here — At first, I wanted to move. The more I thought about it, the more I decided to stay. Very quite, area. Close to shops. I would recommend anybody to move here