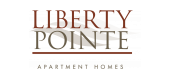 Your Review
Submit a Review

Resident Reviews
|Recommended: YesExperience has been good so far — If you need a place to live for a year and are strictly looking for functionality, this works.
|Recommended: YesMaintenance — Personally I have been having a insect problem for over a month and am now putting in my third work order to have it inspected. I also think the deconstruction of the park was an odd idea.
|Recommended: YesGreat place to live, parking can be troublesome at times — The environment and atmosphere of this area is one of the best I have lived around so far. My only semi-complaint is the availability of parking on the weekends, when other residents are home. I feel as if friends of the residents come by and occupy parking spots, and I would have to find one far away from where I live. Other than that issue, I have no problems with where I am living at
|Recommended: YesI love that the apartment has central air conditioning. Also great to have a washer and dryer inside the apartment.
|Recommended: YesI love my new apartment and I'm so happy a chose to live here
|Recommended: YesExcellent place to be a professional and raise a family — It's a quiet place with good closest space.
|Recommended: YesOverpriced for size quality of apt — Pricey
|Recommended: YesSo Far So Good — Good location, quiet neighborhood. The buildings are older but the renovated apartments are nice. I have not had any issue living here.
|Recommended: YesProperty location is good. — It's good. The office personal are very nice and caring and professional. Property needs to have signs installed to remind residents of speed limit and need for caution while driving in parking lot.
|Recommended: YesEsta bien para vivir — Es tranquilo y seguro
|Recommended: YesI love it here — Quiet and peace
|Recommended: YesBesides parking, libinh here is great — I would inform them besides parking, it's a great place to live.
|Recommended: YesGreat place to live. — It's been very peaceful here for me since Nov 2018. I have no complaints. I highly recommend
|Recommended: NoNot too Bad — Parking is nice, a lot of spaces, the rooms are large enough to fit a decent amount of things. But do be careful with the apartment itself as there were a lot of issues regarding the bathrooms.