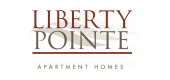 Your Review
Submit a Review

Resident Reviews
|Recommended: YesOverpriced for size quality of apt — Pricey
|Recommended: YesSo Far So Good — Good location, quiet neighborhood. The buildings are older but the renovated apartments are nice. I have not had any issue living here.
|Recommended: YesProperty location is good. — It's good. The office personal are very nice and caring and professional. Property needs to have signs installed to remind residents of speed limit and need for caution while driving in parking lot.
|Recommended: YesEsta bien para vivir — Es tranquilo y seguro
|Recommended: YesI love it here — Quiet and peace
|Recommended: YesBesides parking, libinh here is great — I would inform them besides parking, it's a great place to live.
|Recommended: YesGreat place to live. — It's been very peaceful here for me since Nov 2018. I have no complaints. I highly recommend
|Recommended: NoNot too Bad — Parking is nice, a lot of spaces, the rooms are large enough to fit a decent amount of things. But do be careful with the apartment itself as there were a lot of issues regarding the bathrooms.
|Recommended: YesI like the staff and the way the grounds are kept — I'd tell them it's quiet and out of the way, all the while your right by the mall and literally everything else. You'll definitely know when anyone sets foot in the hallway. But for the most part that's the most noise you'll hear besides maybe people moving about their space. Ultimately for the location and what comes with it.. so far, so good I'd say it's worth it.
|Recommended: YesGood — People are friendly
|Recommended: YesWonderful for young Professionals — I appreciate having a nice greens area in the back of the apartment complex and being within easy walking distance of a grocery store. The apartments are clean, well kept and nice. Small issues on move in were deftly handled. Location is ideal for our commute one to Dover, the other to Philadelphia This place is great for two professionals looking for a place to commute from. I've lived in 4 different apartment buildings this has been the best experience so far.
|Recommended: YesGood — Yes
|Recommended: YesIt is a good place to live. — I would say they would like living here. It is the best place to live.
|Recommended: YesGood apartments — It's been great yo live here.nice and clean apartments.we can get everything near to this apartment